Top 10 Strange Famous Last Words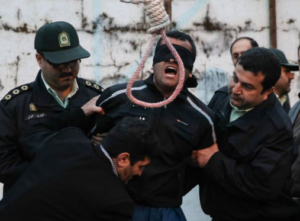 For sure a lot of us have been told what our first words were in life. they're a pretty huge deal but some people argue that the last words a person says before they die are even more important. We found some great examples, some of you may find these pretty intense but here we go, this is the top ten famous last words:
Number  10
Kurt Cobain the Nirvana frontman was as famously talented as he was troubled, he returned to the US after a tour in Germany and was faced with a drug intervention from his wife and close friends, although he initially agreed to the program he escaped his facility and a week later his body was found, he had killed himself with a shotgun to the head, the suicide note he wrote addresses his wife, his children, and his lost passion in life, "the final line simply read it, is better to burn out than to fade away".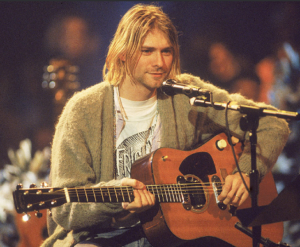 Number 9
Leonardo da Vinci not many people in human history have had such a big impact on art, science, music, and engineering as Da Vinci, his paintings are instantly recognizable and his inventions for early parachutes helicopters and tanks were held back only by the technology around him, you'd think that a man like that would have some sort of pride in himself but surprisingly not, when he died from a stroke in 1519 at the age of 67, da Vinci's last words were: "I have offended God and mankind because my work did not reach the quality it should have".
Number 8
Elvis Presley, he is undoubtedly one of the biggest musical and cultural icons of all time and had adoring fans all over the world, now towards the end of his life he suffered from obesity and drug addiction, on August 16th, 1977 age 42, he turned to his partner Ginger Alden and said "I'm going to the bathroom to read"; that's exactly what he did, unfortunately, years of drug and food abuse meant that when he strained, his heart suddenly stopped he was found dead with his face on the floor.
Number 7
Thomas J. Grasso, he was a convict he was executed in Oklahoma on March 20th, 1995 for two murders, As with many inmates on death row, he was asked what exactly he wanted for his final meal, he had 24 steamed mussels, 24 steamed clams, a double cheeseburger from Burger King, 6 spare ribs, 2 strawberry milkshakes, one and a half of a pumpkin pie with whipped cream, diced strawberries and a 16 ounce can of spaghetti meatballs, that last one was the problem though for Thomas he wanted SpaghettiOs, not spaghetti meatballs, his last words before the execution were: "I did not get my SpaghettiOs I got spaghetti I want the press to know this".
Number 6
2pac, any conversation about the greatest rapper of all time we'll always feature this man's name, on September 7th, 1996, he was in a car with Suge Knight after a boxing match, they pulled up to some traffic lights and then a car next to them wound down their back window and a gunman shot at them repeatedly, when a police officer arrived on the scene he found 2pac on the floor covered in blood, the officer tried to get a dying declaration from him and asked him who shot him? he looked in his eyes, took a deep breath and said: "Fuck you" after that he slipped out of consciousness and never came around again.
Number 5
James Brown, he was known as The Godfather of Soul and had a career that spanned an amazing 6 decades, influencing millions of musicians in the process, he was still playing shows right up to the end, on December 23rd, 2006, he visited his dentist who was shocked at just how weak and ill he looked he told him to go and see a doctor, his condition worsened and he died on Christmas Day from heart failure, his last words were to his manager he told him "I'm going away tonight" he took three long breaths and fell asleep before dying.
Number 4
Karl Marx, this 19th century philosopher, and political theorist founded the notion of Marxism, the belief that capitalism will eventually lead to a class struggle and a communist society, Marx was known to always have something to say on everything, there are literally hundreds of quotes  attributed to him, which is why people expected an epic final one from him when he died before he died he told those by his side that "last words are for fools who haven't said enough"; ironically, that is definitely a pretty good last words quote.
Number 3
Marie Antoinette, she was Queen of France during the French Revolution she was found guilty of high treason by the revolutionaries and sentenced to death, it was execution by guillotine, as she walked up to the scaffold her last words were not about the revolution, her innocence or her thoughts on life, she simply said "pardon me, sir,, I meant not to do it" she said it to her executioner because she had accidentally stepped on his foot, the apology was not needed, because he was about to do a lot worse to her.
Number 2
Sir Winston Churchill he was the Prime Minister of the UK during most of World War 2 and was once voted the greatest Brit of all time he was known for his quick wit and incredible command of language, he had one of the biggest impacts on British politics and died age 90, his last words were: "I'm bored with it all"  now some people expected a more complex quote to remember him by, but others felt like Churchill being bored of life showed that he was going out because he wanted to.. and he was doing on his own terms.
Number 1
Bob Marley a Jamaican reggae artist stands as one of the most legendary music acts of the 20th century, in July 1977 he was diagnosed with cancer, over the next four years of his life it spread to the rest of his body, eventually his vital functions worsened, he was rushed to hospital in Miami his son Ziggy was by his deathbed, he turned to him and said his final words "money can't buy life" for a man that spread so much love through his songs I didn't they seem like very fitting last words.
Which one of those was your favorite have you guys heard of any other good ones out there let me know in the comment section