why google is Celebrating Anna May Wong? who is she?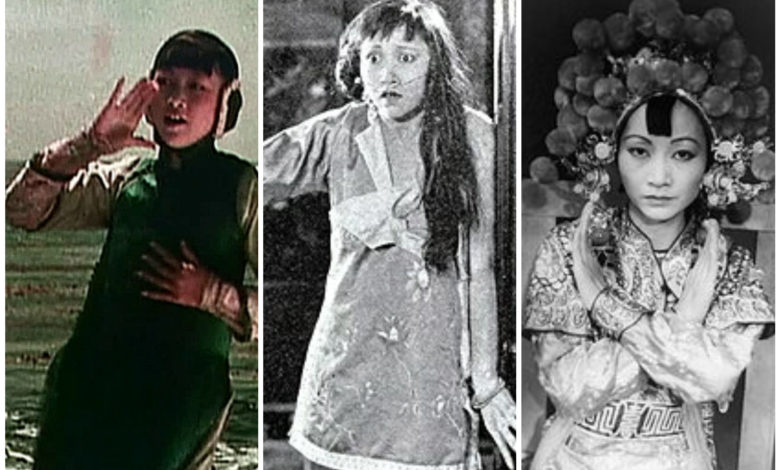 Google Celebrating Anna May Wong
Jan 22, 2020
"I felt sure that I'd see my name in electric lights before long."

–Anna May Wong
Today's slideshow Doodle celebrates the first-ever Chinese American movie star in Hollywood, Anna May Wong, on the 98th anniversary of the day The Toll of the Sea (1922) went into general release, which was her first leading role. Featured in the Doodle slideshow are scenes from her life, including some of her most famous characters from the more than 50 movies she was featured in throughout her career.
The Los Angeles native was born Wong Liu Tsong on January 3rd, 1905. Originally from Taishan, China, Wong's family taught their children both English and Cantonese. When not at school or in her father's Sam Kee laundry, Wong began spending her time hanging around movie studios and asking directors for roles, and by age 11, she had chosen her stage name: "Anna May Wong."
Wong was often overlooked or only offered small roles due to prevailing racial barriers. However, refusing to be limited to or typecast as Asian stereotypes, she moved to Europe in 1928. There, Wong starred in many plays and movies, such as Piccadilly (1929) and The Flame of Love (1930), and was soon promised leading roles in the U.S.
Upon returning to the U.S., one of the roles Wong was cast for was opposite her friend Marlene Dietrich in the 1932 release of Shanghai Express, which became one of her most famous roles. Shortly after, she was named the "world's best-dressed woman" by the Mayfair Mannequin Society of New York, cementing her position as an international fashion icon. In the 1950s, she also became the first Asian-American to land a leading role in a U.S. television series, playing a mystery-solving detective in the show The Gallery of Madame Liu-Tsong.
In recognition of her many accomplishments, Wong was honored with a star on the Hollywood Walk of Fame in 1960.
Anna May Wong (born Wong Liu Tsong; January 3, 1905 – February 3, 1961) was an American actress, considered to be the first Chinese American Hollywood movie star, as well as the first Chinese American actress to gain international recognition. Her long and varied career spanned silent film, sound film, television, stage, and radio.
Born in Los Angeles to second-generation Toisonese (Taishanese)-Chinese-American parents, Wong became infatuated with the movies and began acting in films at an early age. During the silent film era, she acted in The Toll of the Sea (1922), one of the first movies made in color, and in Douglas Fairbanks' The Thief of Bagdad (1924). Wong became a fashion icon and had achieved international stardom in 1924. Frustrated by the stereotypical supporting roles she reluctantly played in Hollywood, Wong left for Europe in the late 1920s, where she starred in several notable plays and films, among them Piccadilly (1929). She spent the first half of the 1930s traveling between the United States and Europe for film and stage work. Wong was featured in films of the early sound era, such as Daughter of the Dragon (1931) and Daughter of Shanghai (1937) and with Marlene Dietrich in Josef von Sternberg's Shanghai Express (1932).
In 1935 Wong was dealt the most severe disappointment of her career, when Metro-Goldwyn-Mayer refused to consider her for the leading role of the Chinese character O-Lan in the film version of Pearl S. Buck's The Good Earth, choosing instead the white actress Luise Rainer to play the leading role. Wong spent the next year touring China, visiting her family's ancestral village and studying Chinese culture. In the late 1930s, she starred in several B movies for Paramount Pictures, portraying Chinese and Chinese Americans in a positive light. She paid less attention to her film career during World War II, when she devoted her time and money to helping the Chinese cause against Japan. Wong returned to the public eye in the 1950s in several television appearances.
In 1951, Wong made history with her television show The Gallery of Madame Liu-Tsong, the first ever U.S. television show starring an Asian American series lead. She had been planning to return to film in Flower Drum Song when she died in 1961, at the age of 56 from a heart attack. For decades after her death, Wong was remembered principally for the stereotypical "Dragon Lady" and demure "Butterfly" roles that she was often given. Her life and career were re-evaluated in the years around the centennial of her birth, in three major literary works and film retrospectives.
 life of Anna May Wong
Anna May Wong was born Wong Liu Tsong (Liu Tsong literally meaning "willow frost") on January 3, 1905, on Flower Street in Los Angeles, one block north of Chinatown, in an integrated community of Chinese, Irish, German and Japanese residents. She was the second of seven children born to Wong Sam Sing, owner of the Sam Kee Laundry, and his second wife Lee Gon Toy.
Wong's parents were second-generation Chinese Americans; her maternal and paternal grandparents had resided in the U.S. since at least 1855. Her paternal grandfather, A Wong Wong, was a merchant who owned two stores in Michigan Hills, a gold-mining area in Placer County. He had come from Chang On, a village near Taishan, Guangdong Province, China in 1853. Anna May's father spent his youth traveling between the U.S. and China, where he married his first wife and fathered a son in 1890. He returned to the U.S. in the late 1890s and in 1901, while continuing to support his family in China, he married a second wife, Anna May's mother. Anna May's older sister Lew Ying (Lulu) was born in late 1902, and Anna May in 1905, followed by five more children.
In 1910, the family moved to a neighborhood on Figueroa Street where they were the only Chinese on their block, living alongside mostly Mexican and Eastern European families. The two hills separating their new home from Chinatown helped Wong to assimilate into American culture. She attended public school with her older sister at first, but then, when the girls became the target of racial taunts from other students, they moved to a Presbyterian Chinese school. Classes were taught in English, but Wong attended a Chinese language school afternoons and on Saturdays.
About that same time, U.S. motion picture production began to relocate from the East Coast to the Los Angeles area. Movies were shot constantly in and around Wong's neighborhood. She began going to Nickelodeon movie theaters and quickly became obsessed with the "flickers", missing school and using lunch money to attend the cinema. Her father was not happy with her interest in films, feeling that it interfered with her studies, but Wong decided to pursue a film career regardless. At the age of nine, she constantly begged filmmakers to give her roles, earning herself the nickname "C.C.C." or "Curious Chinese Child". By the age of 11, Wong had come up with her stage name of Anna May Wong, formed by joining both her English and family names
Her career
Wong was working at Hollywood's Ville de Paris department store when Metro Pictures needed 300 female extras to appear in Alla Nazimova's film The Red Lantern (1919). Without her father's knowledge, a friend of his with movie connections helped her land an uncredited role as an extra carrying a lantern.
Wong worked steadily for the next two years as an extra in various movies, including Priscilla Dean and Colleen Moore pictures. While still a student, Wong came down with an illness identified as St. Vitus's Dance which caused her to miss months of school. She was on the verge of emotional collapse when her father took her to a practitioner of traditional Chinese medicine. The treatments proved successful, though Wong later claimed this had more to do with her dislike of the methods. Other Chinese thought such as Confucianism and particularly Taoism and the teachings of Laozi had a strong influence on Wong's personal philosophy throughout her life. The family's religious life also included Christian thought, in the form of Presbyterianism and as an adult she was a Christian Scientist for some time.
Finding it difficult to keep up with both her schoolwork and her passion, Wong dropped out of Los Angeles High School in 1921 to pursue a full-time acting career.  Reflecting on her decision, Wong told Motion Picture Magazine in 1931: "I was so young when I began that I knew I still had youth if I failed, so I determined to give myself 10 years to succeed as an actress."
In 1921, Wong received her first screen credit for Bits of Life, the first anthology film, in which she played the wife of Lon Chaney's character, Toy Ling, in a segment entitled "Hop". She later recalled it fondly as the only time she played the role of a mother; her appearance earned her a cover photo on the British magazine Picture Show.
At the age of 17, Wong played her first leading role, in the early Metro two-color Technicolor movie The Toll of the Sea. Written by Frances Marion, the story was based loosely on Madama Butterfly. Variety magazine singled Wong out for praise, noting her "extraordinarily fine" acting. The New York Times commented, "Miss Wong stirs in the spectator all the sympathy her part calls for and she never repels one by an excess of theatrical 'feeling'. She has a difficult role, a role that is botched nine times out of ten, but hers is the tenth performance. Completely unconscious of the camera, with a fine sense of proportion and remarkable pantomimic accuracy … She should be seen again and often on the screen."
Despite such reviews, Hollywood proved reluctant to create starring roles for Wong; her ethnicity prevented U.S. filmmakers from seeing her as a leading lady. David Schwartz, the chief curator of the Museum of the Moving Image, notes, "She built up a level of stardom in Hollywood, but Hollywood didn't know what to do with her." She spent the next few years in supporting roles providing "exotic atmosphere", for instance playing a concubine in Tod Browning's Drifting (1923). Film producers capitalized on Wong's growing fame but they relegated her to supporting roles. Still optimistic about a film career, in 1923 Wong said: "Pictures are fine and I'm getting along all right, but it's not so bad to have the laundry back of you, so you can wait and take good parts and be independent when you're climbing
Tour of China
After the major disappointment of losing the role in The Good Earth, Wong announced plans for a year-long tour of China, to visit her father and his family in Taishan.  Wong's father had returned to his hometown in China with her younger brothers and sister in 1934. Aside from Mei Lanfang's offer to teach her, she wanted to learn more about the Chinese theater and through English translations to better perform some Chinese plays before international audiences. She told the San Francisco Chronicle on her departure, "… for a year, I shall study the land of my fathers. Perhaps upon my arrival, I shall feel like an outsider. Perhaps instead, I shall find my past life assuming a dreamlike quality of unreality."
Embarking in January 1936, Wong chronicled her experiences in a series of articles printed in U.S. newspapers such as the New York Herald Tribune, the Los Angeles Examiner, the Los Angeles Times, and Photoplay. In a stopover in Tokyo on the way to Shanghai, local reporters, ever curious about her romantic life, asked if she had marriage plans, to which Wong replied, "No, I am wedded to my art." The following day, however, Japanese newspapers reported that Wong was married to a wealthy Cantonese man named Art.
During her travels in China, Wong continued to be strongly criticized by the Nationalist government and the film community. She had difficulty communicating in many areas of China because she was raised with the Taishan dialect rather than Mandarin. She later commented that some of the varieties of Chinese sounded "as strange to me as Gaelic. I thus had the strange experience of talking to my own people through an interpreter."
The toll of international celebrity on Wong's personal life manifested itself in bouts of depression and sudden anger, as well as excessive smoking and drinking. Feeling irritable when she disembarked in Hong Kong, Wong was uncharacteristically rude to the awaiting crowd, which then quickly turned hostile. One person shouted: "Down with Huang Liu Tsong – the stooge that disgraces China. Don't let her go ashore." Wong began crying and a stampede ensued. After she left for a short trip to the Philippines, the situation cooled and Wong joined her family in Hong Kong. With her father and her siblings, Wong visited his family and his first wife at the family's ancestral home near Taishan. Conflicting reports claim that she was either warmly welcomed or met with hostility by the villagers. She spent over 10 days in the family's village and some time in neighboring villages before continuing her tour of China. After returning to Hollywood, Wong reflected on her year in China and her career in Hollywood: "I am convinced that I could never play in the Chinese Theatre. I have no feeling for it. It's a pretty sad situation to be rejected by Chinese because I'm 'too American' and by American producers because they prefer other races to act Chinese parts."  Wong's father returned to Los Angeles in 1938