Best Cars At The LA Auto Show that we will be driving soon in 2019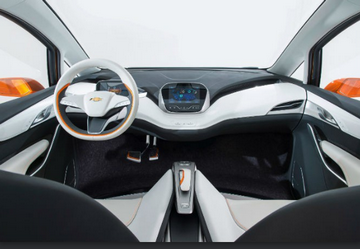 The auto show season is here; the perfect temporary escape of the holiday rush. Auto Shows also known as motor shows, or car shows are a public exhibition and spectacle of current or upcoming automobile models, concept cars, or even out of production classics. The perfect place for car enthusiasts around the world. Whether you're a lifelong car enthusiast or just looking for something the entire family will enjoy, let's talk about the vehicles you should be looking at: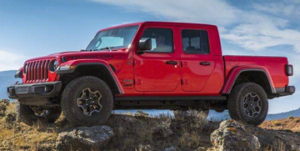 the first and most exciting to view there obviously has to be the all-new Jeep Pickup Truck, because this car is insane, and this is really the only pickup truck in America that started out as a true rugged off-road vehicle, if you look at the Raptor, or other vehicles like that, they start out as a pickup truck and then they tried to off road it, this is going in the other direction and that's what makes it so insane and so interesting because we have Jeep Wrangler like off-road ability albeit this is almost 3 feet longer than a Jeep Wrangler, but we still have a removable windshield, removable doors, we still have a removable top, hardtop soft top, …etc.  it really is an interesting looking truck, now, expect this to be one of the more expensive trucks in its segment, it's probably going to be a great deal more expensive than the Chevrolet Z71, it's also probably going to be a great deal more expensive than any of the TRD pro offerings.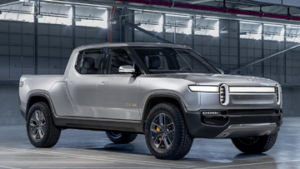 next up we have the all-new Rivian pickup truck, it is the first electric pickup truck in America we're told, but you can't get it in 2019, you can only get it in 2020 so since that's a year away.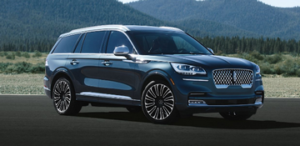 Skip on ahead to the next interesting vehicle, the all-new Lincoln Aviator, Lincoln has brought that name back, it is a unibody, rear-wheel drive, 3-row crossover, very much in the vein of the Dodge Durango, the mercedes-benz GLS, and of course the BMW X7 which is brand new, we don't know too much about the Aviator yet but expect it to be a very dynamic, vehicle very much like the European options, you can also expect it to cost probably about the same as those European options as well, but the interior definitely looks like it's worth it.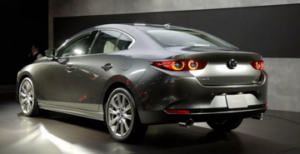 next is of course the brand new Mazda 3 Sedan and hatchback, it's a gorgeous looking Sedan, however, have to say that the hatchback, I think is a little bit funny looking, be sure and Google that, let me know what you think about that down there in the comments section below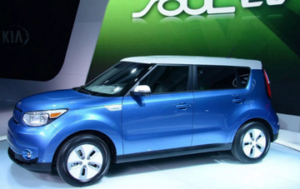 Then of course we get the all-new Kia Soul, Kia is expanding the Soul lineup, they're now going to be 3 different trims; this would be X-line, there's gonna be the EV, there's going to be the GT line, and they're going to be sort of regular versions of the SOUL, we have a turbocharged engine, a naturally aspirated engine, and a 201 horsepower electric motor. Interestingly enough, it appears that the electric version is probably going to be the fastest version of the soul in, addition to giving us 201 horsepower in a subcompact vehicle we're also going to get nearly 300 pound ft of torque, so this is probably going to be one of the fastest subcompact vehicles you can buy in America.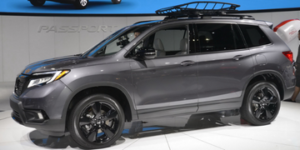 Next up we have the all-new Honda Passport, Honda has resurrected the passport name for basically a shortened pilot, think pilot take out the third row, that's exactly what we see in the Passport, it's gonna be a little bit more off-road capable due to its shorter length and its increased ride height but basically that's what we get with that Passport.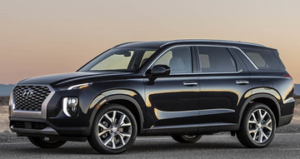 then we have the all-new Hyundai Palisade, their are large 3-row crossover, this is the largest vehicle Hyundai has ever sold in the United States, some have said it's the largest Hyundai ever built but that's not true because Hyundai does build buses in South Korea and they don't build them for the American market so here this is going to be the biggest Hyundai, I also think it's the best interior Hyundai has ever put in a vehicle, and that would even include some of their luxury products back when they were under the Hyundai logo.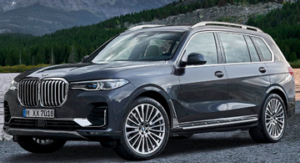 Then of course we have the buck-toothed BMW X7, it looks kind of like it was put in a taffy stretcher and stretched vertically this is BMWs attempt to try and compete with the mercedes-benz GLS which has always been a step above the BMW X5 but of course we get the BMW Z4 which we've known for a while and the very gorgeous BMW 8 Series,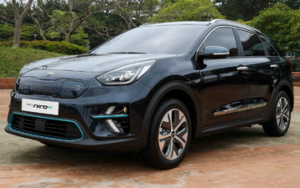 Kia brought us not just one but two electric vehicles for 2019,  the new Kia Niro EV is actually going to be out before the SOUL EV, we get the same 201 horsepower electric motor save nearly 300 pound feet of torque, and the same electric range 239 miles we're told, this will definitely beat the Bolt in terms of overall range we're hearing, and it's going to be a little bit more comfortable on the inside as well because the Nero is already more comfortable than the Bolt, and this is basically just an electric version of that existing hybrid and plug-in hybrid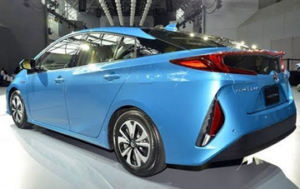 the other hybrid news out of LA was that the Prius is finally getting an electric motor in the back, don't be expecting Subaru or Jeep like offered performance from this Prius because the rear electric motor is only going to be good for about seven horsepower, but that is going to be enough to give you better start up winter traction and help you get out of stickier situations than normal Prius would be able to get out of, we also get an all-new exterior design for the Prius I think it's definitely more harmonious and looks a lot better, and then we get some of the more advanced features like the big touchscreen LCD from the Prius prime trickling down into the regular Prius.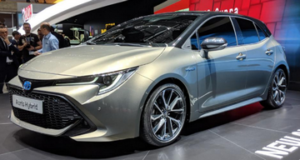 then surprised but not really a surprise we finally get the Corolla Hybrid in the United States, the Corolla has been available as a hybrid vehicle in other world markets, but for some reason it's never been available in the United States, just as you'd expect, this is basically a Corolla with a Prius engine under the hood, so fuel economy is going to be about 50 miles per gallon basically in the same range as the Toyota Prius, if you want a Prius but you want something that's more conventionally styled on the outside and on the inside, then that's exactly why you'd want to look at the Corolla hybrid, but if you want to get the best fuel economy you're back to the Prius.
That's our quick wrap-up of the most important vehicles we saw at the LA Auto Show this year be sure and stay tuned because we will be driving most of these vehicles very very soon