The best 7 watches of the year 2018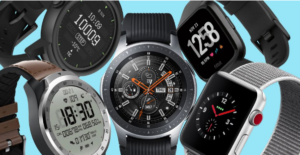 While we've not seen any big innovations in the world of smartwatches this year 2018, we have seen some progress in features, in battery life, slimmer designs. If you're in the market for a new smartwatch before 2019 starts, these are the best models from the last year to put on your basket.
Apple Watch Series 4
The Apple Watch Series 4 edition for 2018 brings with a larger display, upgraded heart-tracking sensors, and a faster chip an onboard ECG monitor for detecting heart irregularities. Meanwhile, watchOS continues to add an improved workout and activity monitoring from your wrist.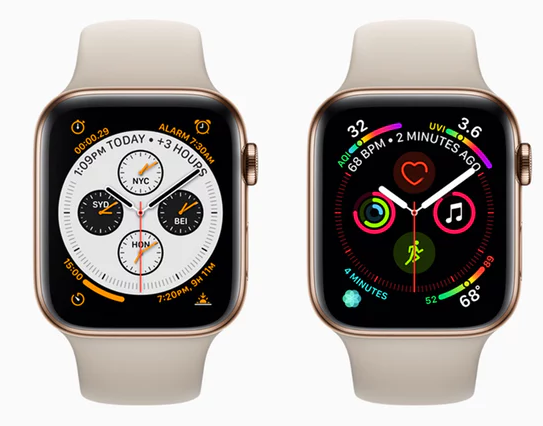 Samsung Galaxy Watch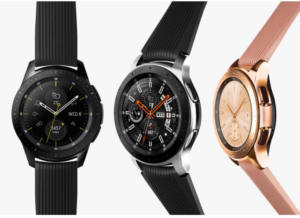 The Galaxy Watch is Samsung's most refined smartwatch due to its helpful fitness tracking and four-day battery life. All of this is packaged inside a sophisticated-looking circularsilver-and-black smartwatch that has a rotating bezel for effortless menu navigation.This is best for Samsung fans
Fitbit Versa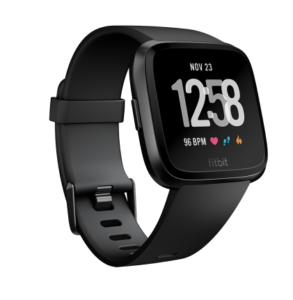 The Fitbit Versa is a compact, lightweight smartwatch and fitness tracker with an improved interface for easier fitness stat readouts. It's water-resistant to 50 meters, and works with iOS and Android. Many of the apps and watch faces are useful and fun. Multiday battery life beats the Apple Watch.
Garmin Fenix 5 Plus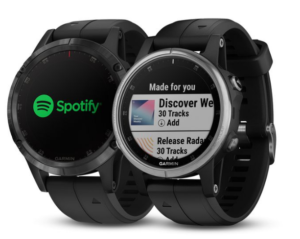 Garmin fenix 5 Plus smartwatch. A long battery life, mapping, GPS connectivity and a built-in music player make it the ideal companion for excursions off the beaten path. This Garmin fenix 5 Plus smartwatch lets you pay for purchase with your watch, just tap and go.
This watch is tough. Tougher than me. It withstood the mud, the water, getting crammed into small spaces and being attached to an eejit climbing through electric shocks. The buttons take a few tries to get used to, but having them there is preferable to a touch screen under those conditions.
It connects to your smartphone, too, for notifications from your apps, and also shows your diary events. You can also put your music on there, with 16GB of space to load tracks on, and now it supports Spotify.
Fossil Q Explorist HR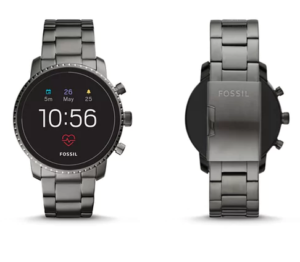 The Q Explorist HR is a larger watch – the company has its new Q Venture HR for those with smaller wrists – and it features a premium-build metal design. It's a 45mm case size, which is on the larger end of watches and gives it the space for a larger touchscreen in the middle. Fossil's watch looks great and comes packed full of tech as well. It's not the most advanced smartwatch in the world, but considering its price you'd be hard pressed to go wrong with this Wear OS device.
Large, clear display, Great design, Expanded fitness tech
Withings Steel HR Sport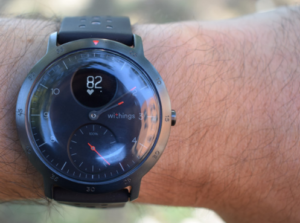 Much like previous Withings watches, the Steel HR Sport offers a solid fitness tracker in an attractive package. This isn't for full-blown fitness fanatics, but if you want mostly the basics with a nice design you'll enjoy this latest hybrid.
Stylish design, Long battery life, GPS features
Huawei Watch GT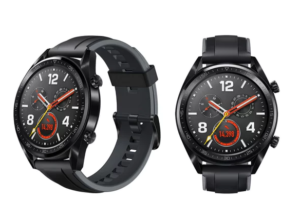 Huawei Watch GT could perhaps be the best yet. It eschews Wear OS for Huawei's own Lite OS, stripping down the watch to focus more on health and fitness and less on packing in dozens of apps (a bit like the Fitbit Versa). That's combined with a device that feels solid and well-built, which you would expect from a company with a track record in wearables like Huawei has.
The screen is bright and large, and thanks to various power-saving measures, you can get close to two weeks of battery life from the Huawei Watch GT when used normally. All the usual activity tracking features are available here, including heart rate monitoring, and it's waterproof to 5 meters (16 feet) too. There's even onboard GPS.