the most cutting-edge celebrities in the tech business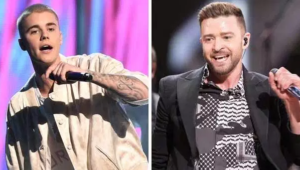 for this list we're taking a look at celebrities who have invested in one or multiple tech companies. they're the most cutting-edge celebs in the business.
the top 10 celebrity tech investors
number 10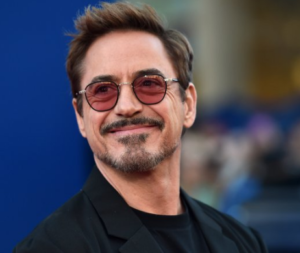 Robert Downey Jr. in true life imitates art fashion, the actor behind Tony Stark has invested a fraction of his fortune in the tech industry, in 2010 he and his wife founded production house team Downey, which in 2014 produced its first feature film with the judge, there is subdivision Downey ventures the company also helps finance digital media startups and has so far contributed to the subscription box service lootcrate online education platform masterclass,  and multi-channel network maker studios which has since become a Disney digital network, if engineers ever find a way to make the Ironman suit a reality we can only hope that Downey would invest a few bucks
number 9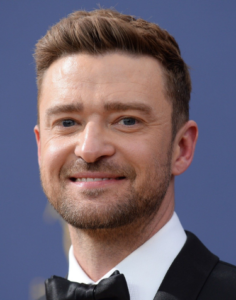 Justin Timberlake in 2010's "The Social Network" this singer turned actor played Sean Parker the co-founder of Napster and Facebook's first president, Timberlake was a fitting choice for the role as he's left his own mark on the tech industry, in 2010 Timberlake invested an image tagging company Stipple, a year later Timberlake joined forces with specific media group to buy MySpace for 35 million dollars which seems like a lot until you consider the fact that in 2005 Rupert Murdoch's News Corporation paid 580 million, Timberlake strove valiantly to breathe new life into the social media website, but myspace has since been purchased by Time Inc
number 8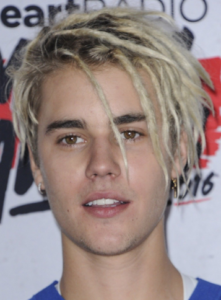 Justin Bieber this musician has a strong social media presence, so it shouldn't come as a surprise that he's invested in his fair share of tech businesses including instant messaging platform TinyChat, bookmarking apps stamped.io, and social gaming company Sojo studios Bieber was also one of the most prominent investors behind the selfie sharing app shots which later evolved into entertainment company Shots studios, but of all the companies Bieber is purchased a stake in, music streaming service Spotify has perhaps left the greatest imprint on the digital world, having accumulated a net worth of 83 and a half million dollars before even turning 24, this pop star can reportedly afford to invest roughly two hundred and fifty thousand dollars into each startup he believes in.
 number 7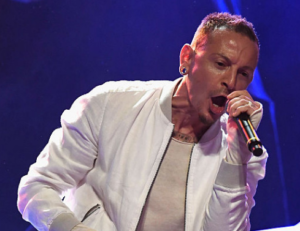 Linkin Park Bieber isn't the only musician who's recognized Spotify potential Linkin Park's lead vocalist Mike Shinoda has put money into the music streaming service and that's just the tip of his investment iceberg along with band member Brad Delson Shinoda founded machine shop which transitioned from a music company to a venture capitalist firm in 2015 on the lookout for promising startups the firm is invested in transportation company lyft financial app Robin Hood and shipping service ship this might have seemed like an unlikely move for the rockers but as Delson explained via CNN Money quote "as artists there has never been anything that stopped us from jumping into the fray and seeing technology as a form of opportunity"
number 6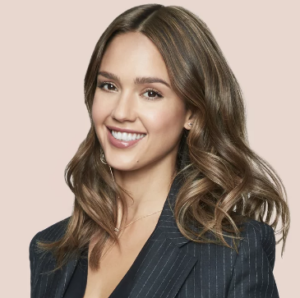 Jessica Alba entering the public eye is an actress and model Jessica Alba has largely shifted her focus to the business world raising her net worth to a reported three hundred and forty million dollars album most notably co-founded the honest company with several other partners including Brian Lee of ShoeDazzle.com since its inception in 2011 this American consumer company has reached an estimated 1 billion dollar value by selling household and beauty products, Alba's wise investments don't end there and she's also contributed to the meditation app Headspace and cleaning company managed by Q, through her ventures this entrepreneur has established a family-friendly brand that promotes safety health and clean living
number 5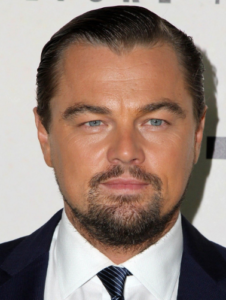 Leonardo DiCaprio this versatile actor has invested in a diverse assortment of tech businesses ranging from e-commerce mattress company Casper to health tracking app Cue to smart plug startup ZuLi, in 2017 DiCaprio became an advisor for the virtual reality company mind describing the technology as a potential quote driving force in media and entertainment, as an outspoken environmental activist DiCaprio has also back to Rubicon global a cloud-based company that specializes in waste management and recycling hmm we wonder if DiCaprio would be willing to fund a portable automated suneson intravenous device like an "Inception"
number 4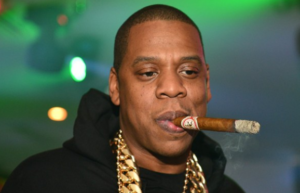 Jay-z investing in a business is one thing but rapper Jay-z saw so much promise in Norwegian tech company Aspiro that he acquired it for fifty six million dollars this amounted to the creation of title a music streaming service that's now reportedly worth 600 million dollars surpassing its original value by 10 times, in addition to Jay-z numerous other high-profile artists have signed on as co-owners including Beyonce Rihanna Kanye West, Madonna Nicki Minaj Jack White and Daft Punk, outside of the music industry Jay-z backed the app Jetsmarter which is basically the uber equivalent of private flights, considering how much it costs to buy a private Jet, this investment will probably save Jay-z money in the long run
number 3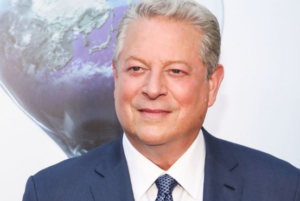 Al Gore following his loss in the 2000 presidential election, Democratic candidate Al Gore remained an influential figure through his environmentalism work aside from starring in the global warming documentary An Inconvenient Truth and winning the Nobel Peace Prize, Gore has invested in at least 14 green tech firms and from 2001 to 2012 increased his assets from a reported two million dollars to an estimated one hundred million dollars, Gore also co-founded the london-based investment firm generation investment management, backing numerous medical and eco-friendly companies, he's even become a partner at Kleiner Perkins, once described as quote "Silicon Valley's most famous venture firm"
number 2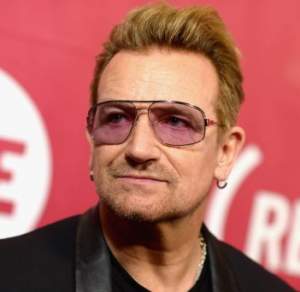 Bono, in addition to being a rockstar and charity worker, Bono can add venture capitalists to his lengthy resume, U2's lead vocalist not only teamed up with band mates edge to invest in Dropbox but also co-founded Elevation Partners, this private equity firm made its first major investment in 2005, bankrolling 300 million dollars to unite video game developers Bioware and Pandemic studios, the following year Elevation purchased a stake of more than 40% in Forbes media for somewhere between 250 million and 300 million dollars, elevation even copped up ninety million dollars for 1% of Facebook in 2010 investing in everything from Yelp to Palm to market share Bono has helped elevation amass 1.9 billion dollars in total assets
number 1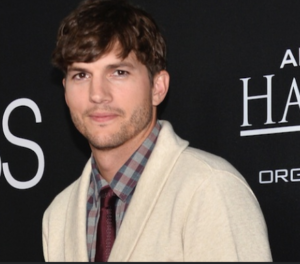 Ashton Kutcher, Kutcher started his acting career playing dim-witted stoners, but in real life he's grown into one of the most successful and active celebrity investors, while Kutcher has invested in major brand names like Skype Foursquare and Path he's also shown interest in lesser-known tech companies like neighborly and ResearchGate ask co-founder of the venture capitalist firm a great investments Kutcher helped put startups like Airbnb Shazam SoundCloud Spotify and Uber on the map, additionally acting as a product engineer for tech company Lenovo, and a creative director for telecommunications company ooma, Kutcher not only invests his money but his time and intuition as well, who knew that Michael Kelso was a regular Steve Jobs !!